Coatings and refurbishment services for CD & DVD moulds and mould parts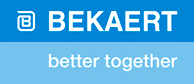 Bekaert is quickly becoming a leading supplier of high quality diamond-like coatings to the injection moulding market. These coatings are marketed worldwide under the trade name Dylyn®/DLC.
There are different objectives regarding expected results of surface treatments on plastic mould components, which can be namely differentiated in two groups:
Form giving mould parts (e.g. cavities, cores, inserts)
Reduction of plastic residues, scratch protection, corrosion protection, wear protection, no change of optical brightness, low deposition temperatures are typical expected effects of coatings. The unique composition and structure of Dylyn®/DLC coatings answers these demands with ONE coating!
Moving mould parts (e.g. ejector pins, thread cores, ejector sleeves, wear plates, leader pins)
Extended lifetime, elimination of galling/cold welding, wear protection, corrosion protection, low deposition temperatures, no burn-in period are desired results of coatings. The lowest coefficient of friction combined with high hardness of Dylyn®/DLC coatings results in superior surface solutions for this application field. Additionally the productivity is significantly increased  - due to elimination of lubrication.