Coatings for Engine Parts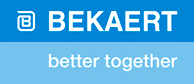 Joining its expertise in DLC coatings with its engineering capabilities for high-volume automotive products - resulted recently in the launch of a brand new range of DLC coatings, dedicated to the automotive engine market. This family of reliable and high-performance coatings is marketed worldwide under the trade name Dylyn® Plus. The unique composition and structure of Dylyn® Plus makes it the most reliable and highest performance surface solution available on the market for automotive engine components.
Unique Benefits
Coating properties are fine-tuned to meet exactly the requirements of each application.
Extremely low coefficient of friction properties are attainable in combination with high hardness and excellent adhesion.
Worldwide customer-oriented coating teams are supported by extensive R&D facilities.
Dylyn® Plus is based on Bekaert's worldwide recognized success of DLC Cavidur® coatings for racing engine applications.
Automotive Engine Parts That Perform Better With Bekaert Dylyn® Plus
Camshafts
Lifters / tappets
Piston rings
Wrist pins
Gears
Fuel injection and pump components
In Brief Bekaert Dylyn® Plus
Reduces friction losses, resulting in higher engine output and improved fuel consumption
Increases reliability and lifetime of the components
Has no negative impact on their (uncoated) counterparts
Dylyn® Plus can be applied to most engineering materials
Comparison Of Bekaert Dylyn® Plus With Other Coatings
The achieved coefficient of friction is well below that of other coatings offered today. Therefore the friction losses can be reduced, resulting in higher output and/or reduced consumption
Dylyn® Plus also provides a good back-up for situations in which the tribological system has to run without its usual lubrification, thus resulting in an increased reliability and enlarged lifetime of the components